When considering a career in Real Estate and undergoing your training course for a real estate agent to become an agent there are two options to begin. Firstly, you could complete the Real Estate Salesperson / Property Management Course or you could choose to complete the Full Real Estate Agent Licensing Course.
In QLD there are 19 units of competency students must finish in order to become a Fully Licensed Agent (meaning you can own and operate your own Real Estate Agency as the principal agent).
These units are from the qualifications:
CPP41419 Certificate IV in Real Estate Practice (Release 3) (18 units) and
CPP51119 Diploma of Property (Agency Management) (Release 4) (1 unit)
On Completion you will be issued with the qualification CPP41419 Certificate IV in Real Estate Practice and a Statement of Attainment for the unit CPPREP5010 Manage Customer service activities in the property industry
However, some people wish to get their feet wet in the industry first before they take the dive. For those people we suggest beginning with the Real Estate Salesperson Course, this covers the first 12 units of competency in the Real Estate Agent Licensing Course. It makes the process easy to upgrade to a Full Real Estate Agent License in the future if required.
Units of Competency:
(Units delivered through the Real Estate Salesperson / Property Management Course are shown in italics)
CPPREP4001 Prepare for Professional practice in real estate
CPPREP4002 Access and interpret ethical practice in real estate
CPPREP4003 Access and interpret legislation in real estate
CPPREP4004 Establish marketing and communication profiles in real estate
CPPREP4005 Prepare to work with real estate trust accounts
CPPREP4101 Appraise property for sale or lease
CPPREP4102 Market property
CPPREP4103 Establish vendor relationships
CPPREP4104 Establish buyer relationships
CPPREP4105 Sell property
CPPREP4121 Establish landlord relationships
CPPREP4123 Manage tenancy
CPPREP4122 Manage tenant relationships
CPPREP4124 End tenancy
CPPREP4125 Transact in trust accounts
CPPREP4506 Manage off-site and lone worker safety in real estate
CPPREP5006 Manage operational finances in the property industry
CPPREP5010 Manage customer service activities in the property industry
CPPREP4503 Present hearings in real estate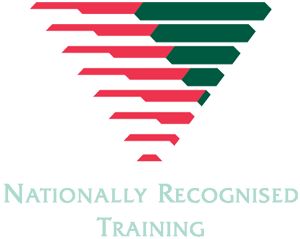 How to obtain a full Real Estate Agent License in Queensland?
The Real Estate Agent Licensing Course is for those wishing to own & operate a Real Estate company, undertaking management rights in which you can list and sell properties on and off site, as well as open and operate a trust account or to work as an independent contractor.
The Real Estate Licensing Course covers 19 units of competency. You can choose to complete the course in class through blended study, via online studies or through private tuition (extra costs for private tuition).
A Real Estate Agent Licence allows you to:
· own or manage a real estate agency
· buy, sell, exchange or rent houses, businesses, land or any interest in these
· negotiate on behalf of a buyer, seller, landlord or exchanging or renting of houses, businesses or land
· show property to potential buyers
· inspect and assess property for sale or rent
· collect rent on behalf of a landlord
· advertise a property for rent or sale (includes setting up signs)
· open up a property for inspection for sale or rent
· manage an apartment complex and sell any units independently, without having to work through an established agency
· operate a trust account on behalf of sellers and buyers.
Please note: you may not auction property under this licence.
Be your own Boss
By completing the Full Real Estate Agent License you are capable of owning and operating your own real estate business. Having only a Salesperson license will not qualify you to do this. By having your Full Real Estate License you will be able to hire sales staff and as the principal-agent, you make a commission of all sales from your office.
Property Training Australia (formerly Property Training QLD) has been offering Real Estate Training since 2003 and we have trained 1000's of agents throughout Queensland.
Being a family-owned and operated business PTA has always prided itself on the quality of real estate agent course training it offers to all of its students. We don't just teach you the units, we teach you how to lead the industry and really maximize your income by worker smarter not harder.
How long does the Real Estate Agent Licensing Course Take?
You will have up to 6 months to complete the course.
In class/blended study:
Classroom studies will be offered again in the near future.
If you wish to be contacted when face to face training for real estate license course is back please email admin@propertytraining.com.au
Online
If you are completing the real estate agent course online, you will receive an email that outlines how to log into your online course and begin studying. You will also be required to attend an auction for one of your assessments.
Private Tuition
Private tuition is available upon request and can really speed up the process.
We have trainers available from Cairns to Coolangatta and it is just a case of working out the most suitable times and location to conduct the training for the Real Estate Licensing Course.
Private tuition may require you to complete more homework and familiarizing with the learning material before the training begins. Direct contact with PTA trainer by appointment only, additional fees may apply. Refer to admin at PTA.
For all training options it is important to note that once you receive a Statement of Attainment or Qualification from Property Training Australia, stating your competence, you will need to lodge this with the Office of Fair Trading for your license.
All licenses are issued by the government NOT the training organisation. The QLD government (Office of Fair Trading) will have a licensing cost depending on how many years you want your license valid. Once you have lodged with the Office of Fair Trading it can take up to 6 weeks for them to deliver the physical license. However, if a future employer or business progression requires your license, you can prove that you have lodged and paid for the license and you are simply waiting for the physical copy from the government.
Do you offer VET student loans or Payment plans?
Property Training Australia does not operate under the umbrella of VET student loans training.
We do however offer in house payment plans.
No Certifications will be issued prior to the course being paid in full. If it is in-class study the course must be paid in full before class begins.
For full details on payment plans email: admin@propertytraining.com.au your inquiry.
What is the process of getting my Real Estate License after completing your course?
Once you have successfully completed your 19 units with Property Training Australia you will be issued with the qualification CPP41419 Certificate lV in Real Estate Practice (18 units) + a Statement of Attainment for the remaining (1) unit.
You will be required to lodge this paperwork with the Office of Fair Trading (QLD Government) who issue ALL licenses.
NO TRAINING ORGANISATION ISSUES LICENSES
The Office of Fair Trading have licensing fees, here is a link to the licensing page:
https://www.qld.gov.au/law/laws-regulated-industries-and-accountability/queensland-laws-and-regulations/regulated-industries-and-licensing/regulated-industries-licensing-and-legislation/property-industry-regulation/get-a-property-industry-licence-or-registration/real-estate-agent-licence-or-registration/apply-for-a-real-estate-agent-licence
Prefer to talk to someone?
We love a chat..
Call us Monday-Friday 8.00am- 4.00pm
1800 080 349
(07) 5539 9035
admin@propertytraining.com.au
*If you are on a Student Visa you cannot enrol in this course*
Real Estate Agent Licensing Course
19 units of competency delivered through our training centres/blended study or via our real estate course online training platform. Do not select this option if you already have a Real Estate Salesperson Registration.
If paying via direct deposit or invoice, Initial deposit must not exceed $1500.
Instalment 1: $1500
Instalment 2: $490
Enrol Now
Course Dates
Please select your course date.
Start Date
Units
Location
Cost

Start Now

19 units

Online Learning

$1,990.00

Enrol Now